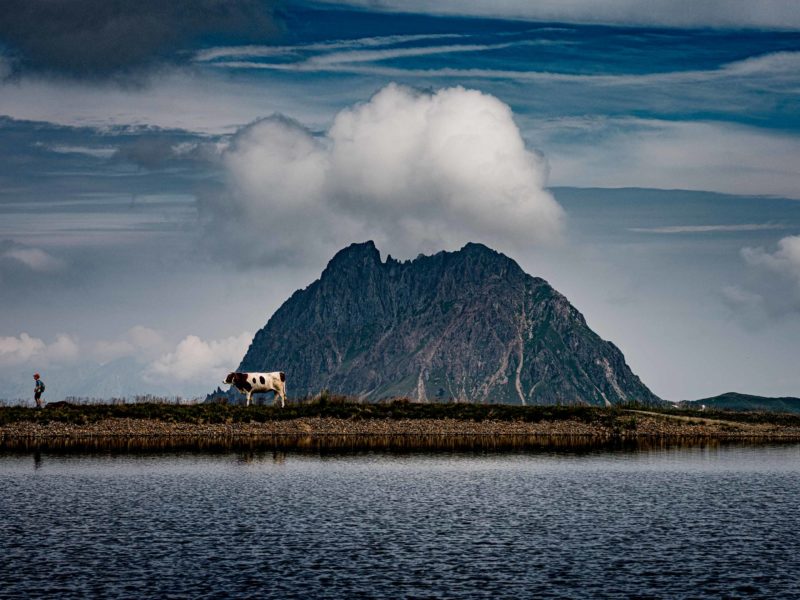 Visiting Austria in 2019. In the area arround the Groß Glockner during summer time.
Please find phptographs here.
The Grossglockner is the highest mountain in Austria, located in the Hohe Tauern range of the Eastern Alps. It stands at 3,798 meters (12,461 ft) and is a popular destination for outdoor enthusiasts, offering a wide range of activities such as hiking, climbing, skiing, and sightseeing.
Some popular things to see and do in the Grossglockner area include:
Hiking on the Grossglockner High Alpine Road, a scenic road that leads to the base of the mountain, offering panoramic views of the surrounding alpine landscape.
Climbing the Grossglockner, which is a challenging climb for experienced mountaineers, but also offers less demanding routes for those with less experience.
Visiting the Pasterze Glacier, Austria's largest glacier, which can be reached by cable car or on foot, and offers spectacular views and a chance to see the glacier up close.
Visiting the Franz-Josefs-Höhe Visitor Center, which offers information about the mountain and the surrounding area, as well as exhibits and a panoramic terrace.
Skiing on the Kals-Matrei Ski Resort, which offers a variety of ski runs for all skill levels, as well as snowboarding, cross-country skiing, and snowshoeing.
The Grossglockner area is also home to a variety of charming mountain villages, such as Heiligenblut and Kals am Großglockner, which offer traditional Tyrolean architecture, local crafts, and delicious local cuisine.
I recommend you to check the official website of the Grossglockner High Alpine Road or the Heiligenblut tourist office for the most up-to-date information before planning your visit. Make sure to check the weather conditions and to be properly equipped for the activity you choose.
Der Großglockner ist der höchste Berg Österreichs und befindet sich in den Hohen Tauern der Ostalpen. Mit einer Höhe von 3.798 Metern ist er ein beliebtes Ziel für Outdoor-Fans und bietet eine breite Palette an Aktivitäten wie Wandern, Klettern, Skifahren und Sightseeing.
Zu den beliebten Ausflugszielen in der Großglocknerregion zählen:
Wandern auf der Großglockner Hochalpenstraße, einer landschaftlich reizvollen Straße, die zum Fuß des Berges führt und Panoramablicke auf die umliegende Alpenlandschaft bietet.
Besteigung des Großglockners, der eine Herausforderung für erfahrene Bergsteiger darstellt, aber auch weniger anspruchsvolle Routen für weniger erfahrene Bergsteiger bietet.
Besuch des Pasterze-Gletschers, des größten Gletschers Österreichs, der mit der Seilbahn oder zu Fuß erreicht werden kann und spektakuläre Aussichten und die Möglichkeit bietet, den Gletscher aus der Nähe zu betrachten.
Besuch des Besucherzentrums Franz-Josefs-Höhe, das Informationen über den Berg und die Umgebung sowie Ausstellungen und eine Panoramaterrasse bietet.
Skifahren im Skigebiet Kals-Matrei, das eine Vielzahl von Pisten für alle Könnerstufen sowie Snowboarden, Langlaufen und Schneeschuhwandern bietet.
Das Großglocknergebiet beherbergt auch eine Vielzahl von charmanten Bergdörfern wie Heiligenblut und Kals am Großglockner, die traditionelle Tiroler Architektur, lokales Handwerk und köstliche lokale Küche bieten.
Ich empfehle Ihnen, sich vor der Planung Ihres Besuchs auf der offiziellen Website der Großglockner Hochalpenstraße oder im Tourismusbüro Heiligenblut über die neuesten Informationen zu informieren. Achten Sie auf die Wetterbedingungen und die richtige Ausrüstung für die von Ihnen gewählte Aktivität.