Georgia Pictures
Due to heavy problems publishing photos on WordPress all photos about Georgia are published on ralf-kayser-photo.com.
Folow this link: http://www.ralf-kayser-photo.com/sets/georgia/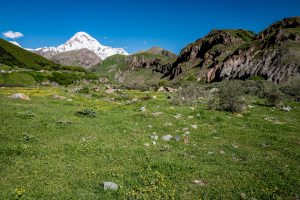 Tbilisi is the capital and largest city of the country of Georgia, located in the Caucasus region of Eurasia. It is known for its rich history, culture, and architecture, as well as its delicious cuisine and wine.
Some popular things to see and do in Tbilisi include:
Visiting Old Tbilisi, which offers a glimpse into the city's history and culture, with its charming cobblestone streets, ancient bathhouses, and traditional houses.
Exploring the Narikala Fortress, an ancient fortress that offers panoramic views of the city and the Mtkvari River.
Visiting the Metekhi Church, a medieval church that offers a glimpse into the city's Christian heritage.
Visiting the Sulfur Baths, which are an important part of the city's history and culture, and are said to have healing properties.
Visiting the Tbilisi Opera and Ballet Theatre, which is one of the most important cultural institutions in the city.
Visiting the Rike Park, a park that offers beautiful views of the city, and also has a variety of entertainment options such as an amusement park, a concert hall, and a planetarium.
Tbilisi is also known for its delicious local cuisine, such as the famous "Khinkali" (a traditional Georgian dumpling), "Khachapuri" (a traditional Georgian bread), and "Kharcho" (a traditional Georgian soup).
I recommend you to check the official website of the Georgian National Tourism Administration for the most up-to-date information before planning your visit.